Avocado Types and Varieties
Avocado types and their differences.

California Avocados come from a good place

Southern California Hass Avocado groves produce natural and delicious avocados. The soil is ideal; there is proper drainage, abundant sunshine and cool ocean breezes all year round.
These exceptional conditions supply us with an abundance of mouthwatering, velvety, creamy avocados. Thank goodness!
There are hundreds of types of avocados, but seven avocado varieties are grown commercially in California. The Hass variety accounts for approximately 95 percent of the total crop each year – which runs from Spring to Fall.
Many varieties are available as certified organic fruit.
---
Click here to find out where you can find these or other avocado varieties are at your local farmer's markets. Just add your location and click "search." Keep in mind variety and availability will depend on the season.

---
Hass Avocado Ripeness indicators:
Generally, the pebbly skin on a California Hass Avocado darkens a bit as it ripens (see our cards below for exceptions) and begins to yield to gentle pressure when squeezed gently in the palm of your hand
Note: Color alone is not always the best indicator of ripeness! Learn how to choose and use
The perfect avocado texture is silky smooth and the flavor is rich and nutty
Try all the different kinds as a complement or featured ingredient in all your favorite recipes and if you've never had avocados before, check out our 7 ingedients or less recipes.


How many varieties of avocado are there?
Learn how to tell the difference between each avocado variety.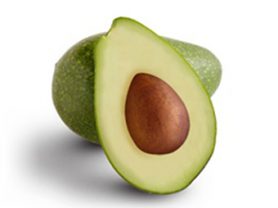 Bacon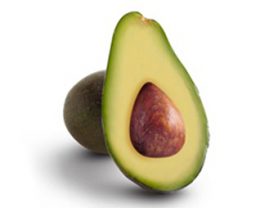 Fuerte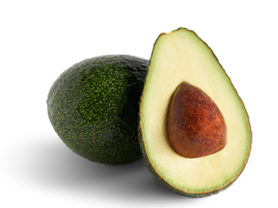 Gem®
Gwen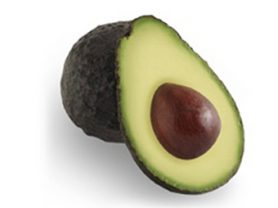 Hass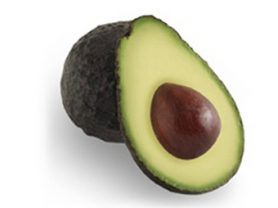 Lamb Hass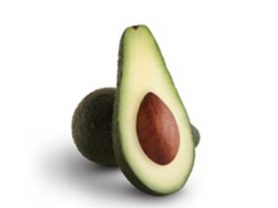 Pinkerton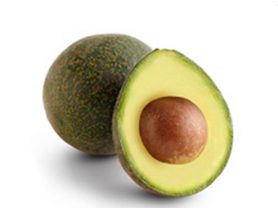 Reed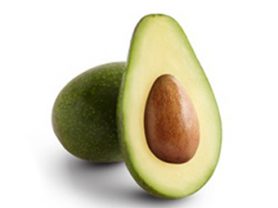 Zutano
Bacon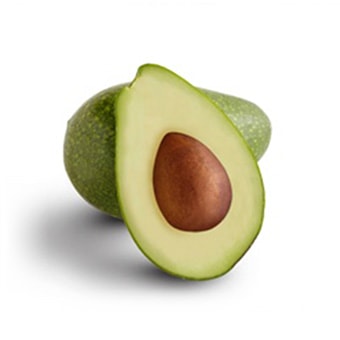 A green-skinned variety of good quality, the Bacon is a medium-sized fruit available late fall into spring.

Oval Shape

Smooth Skin

Medium/Large Seed

6 – 12 Ounces
Fuerte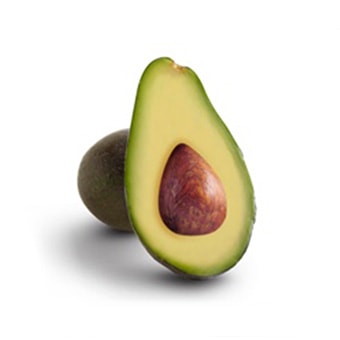 Harvested late fall through spring, the Fuerte is the original high-quality California Avocado.
Pear Shape

Smooth Skin
Medium Seed
5 – 14 Ounces
Gem®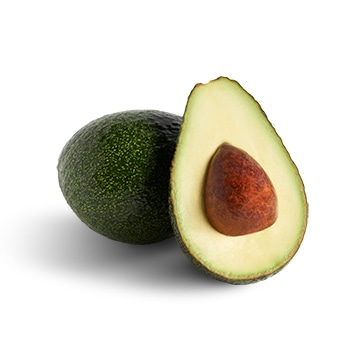 A thick skinned and easily peeled avocado with rich, nutty flavor and similar ripening characteristics of the popular Hass Avocado; available spring through summer.

Oval shape

Pebbly Skin

Medium Seed
7-11 OUNCES
Gwen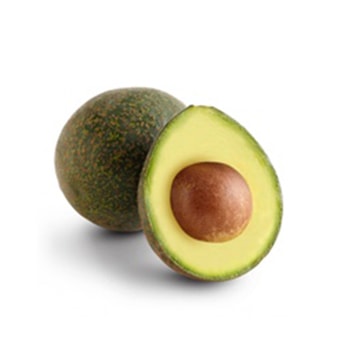 Gwen is similar in appearance, taste and texture to Hass, but slightly larger.
Plump Oval

Pebbly Skin

Small/Medium Seed

6 – 15 Ounces
Hass
Distinctive for skin that turns from green to purplish-black when ripe, the Hass is the leading variety of California Avocado.

Oval Shape
Pebbly Skin

Small/Medium Seed

5 – 12 Ounces
Lamb Hass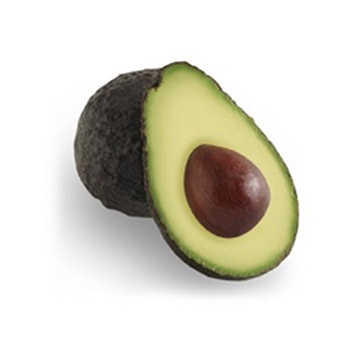 This variety is similar in appearance and taste to the Hass but a large robust size – the California summer sun variety.

Oval Shape

Pebbly Skin
Medium Seed
11.75 – 18.75 Ounces
Pinkerton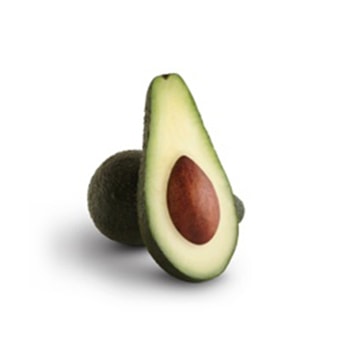 Pinkerton avocados have small seeds, yield more fruit per tree and are available in a full range of sizes early winter through spring.
Long Pear Shape
Slight Pebbling

Small Seed

8 – 18 Ounces
Reed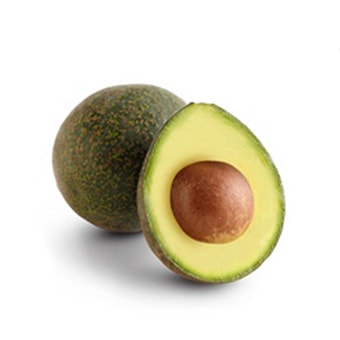 A large, round fruit available in the summer months and early fall.
Round Shape
Slight Pebbling

Medium Seed
8 – 18 Ounces
Zutano
Easily recognized by its shiny, yellow-green skin, the Zutano is one of the "season opener" varieties harvested when the season begins in September and is available through early winter.

Pear Shape
Shiny Skin
Medium Seed
6 – 14 Ounces