Bradley and Emily Miles
Carpinteria, CA
GROWER HIGHLIGHTS
California Avocado Grower for over 45 years
Family-owned
Northern California Grower
VARIETIES GROWN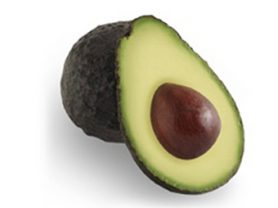 Hass
BIO
It's a perfect balance. Mother Nature provides warm sun, cool ocean breezes and rich fertile soil. And the Miles family generously supplies the time and nurturing hands to grow fresh California Avocados.
On the Miles family farm in Ventura County, it is not unusual to see Emily and Bradley walking through their groves in the morning, carefully inspecting each tree. It is this attention to detail, combined with eco-friendly, sustainable farming practices that ensures that hand grown goodness is in every California Avocado they send to market.
The Tractor Program
In addition to being an avocado farmer, Bradley is active with Carpinteria High School's Future Farmers of America (FFA) program. He and his students restore and sell antique tractors to fund the program. He says the best part is seeing the confidence that grows in the kids who participate in the program. Bradley's students have gone on to college and some have become mechanics or farmers. Bradley is a great example of an avocado grower giving back to the community.