It's the first day of spring, and what says spring more than fresh, beautiful flowers?
While in the groves the other day with California Avocado grower Ralph Foster, it was evident that springtime is upon us. The weather was perfect, the birds were chirping and the avocado trees were covered in new bloom, filling the air with the smells of sweet, citrusy nectar.
_
Avocado Flowers
A lot of people don't realize it, but avocado trees have flowers that bloom in the spring time.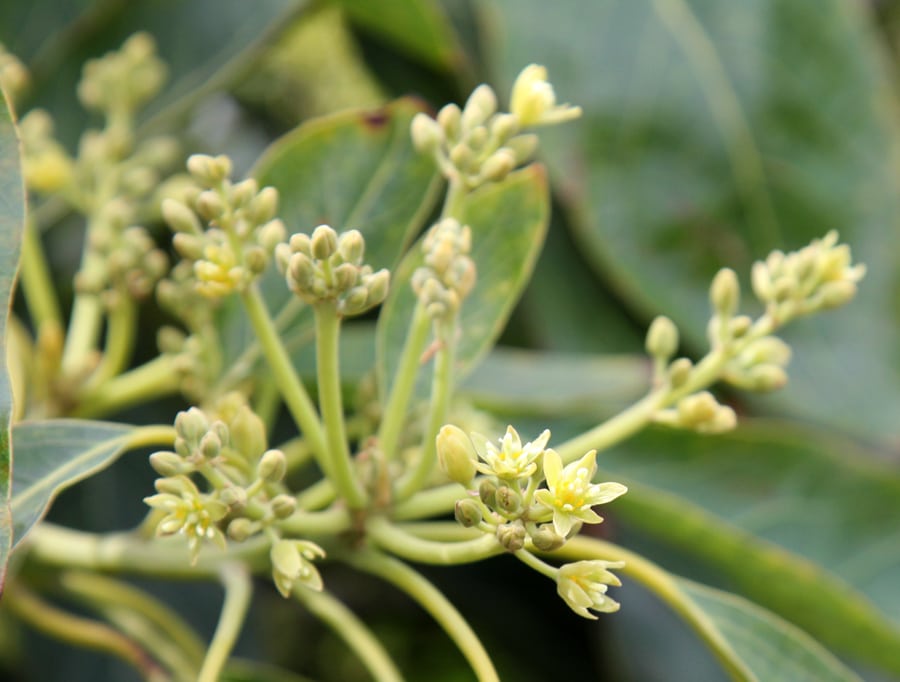 It's actually quite common to see avocado trees absolutely covered in these flowers – they're beautiful!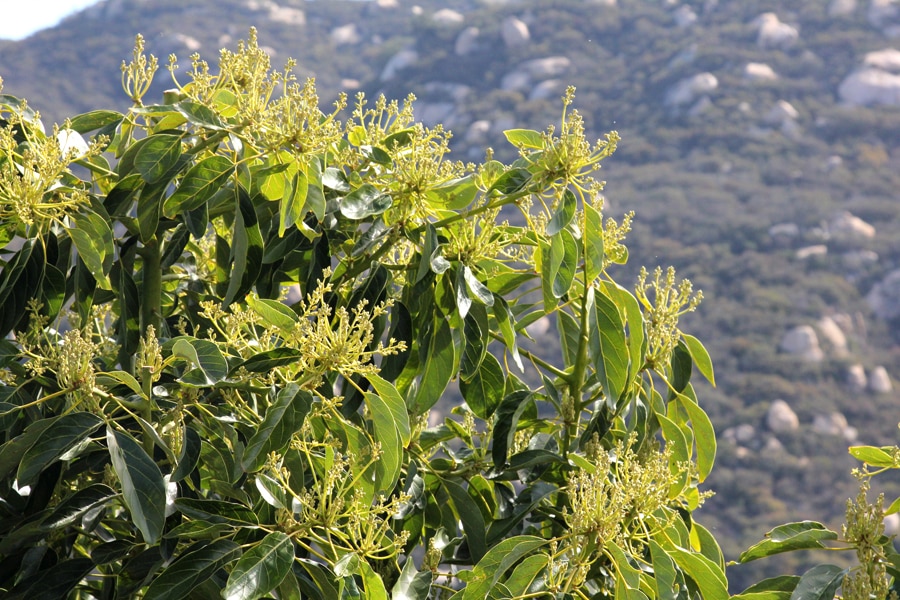 See them sprouting over the leaves? All of those yellow areas are future avocados!
From roughly March – May the avocado trees produce these flowers. It's really neat to see. But very few flowers will actually produce fruit because less than 1 percent will actually be pollinated.
And pollination = good
Pollination = baby avocado
_
Two Crops of Avocados
California Avocado trees are unique in that they carry two crops on them. One, which is set (produced) in the spring, and another, which was set the prior spring and is closer or ready to harvest.
Avocado flower buds seen to the left, with a nice-sized, nearly ready-to-pick Hass avocado in the foreground
Yep, that also means it takes an avocado 12-18 months to grow and become ready to eat. The avocados you see at the grocery store or farmers' market took 12-18 months to grow and mature. It's no wonder they're so delicious – they're similar to a nice, maturing wine or tasty aged steak.
This Hass avocado is juuust about ready to pick, though Ralph mentioned it's not quite there yet and wouldn't be coming off of the tree until sometime in April or May – once it has a little more size to it.
_
The Harvest
Some avocados had already reached the tipping point on size, so I got to see some very early harvest in action.
Getting fruit that is ready to be picked off of the tree is an important part of growing avocados. Not only does it keep the farmer in business, but it also tells the tree to use its nutrients and water (which we all know is a precious resource here in California) to keep the tree happy and healthy.
Keep your eyes peeled (no pun intended) for California-labeled avocados in your stores. Harvest is just getting started, and we'll be in full production by mid-late April.
_
The Varieties
The photos above were of Hass avocados, but we also got to see lots of heirloom avocado varieties, too. Ralph has several unique varieties growing, like:
Reed:
Sir Prize:
Queen:
Pinkerton:
Wurtz: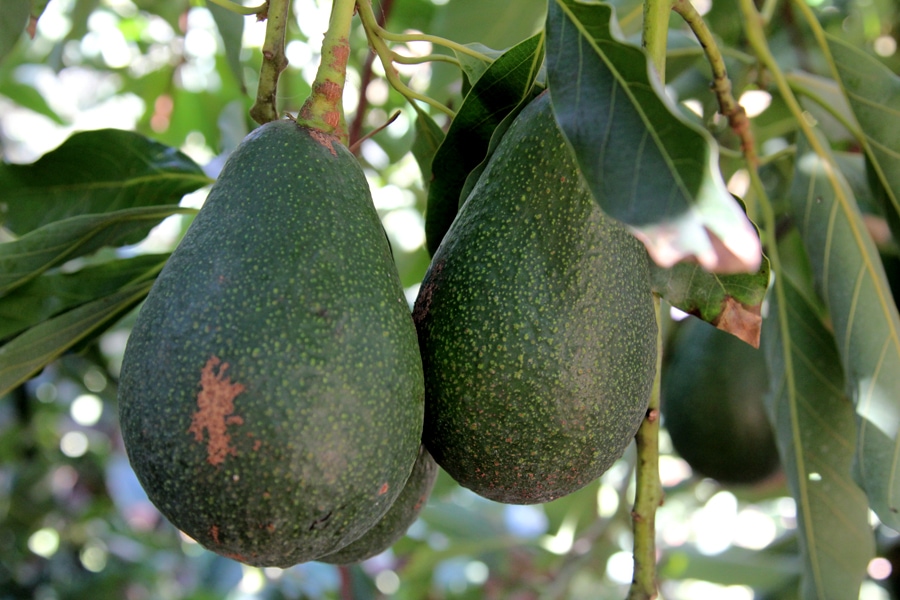 And Fuerte:
_
What do you enjoy most about spring time? Are there any produce items that you look forward to finding at your grocery store or farmer's market? Let us know in the comments!