Best Guacamole Ever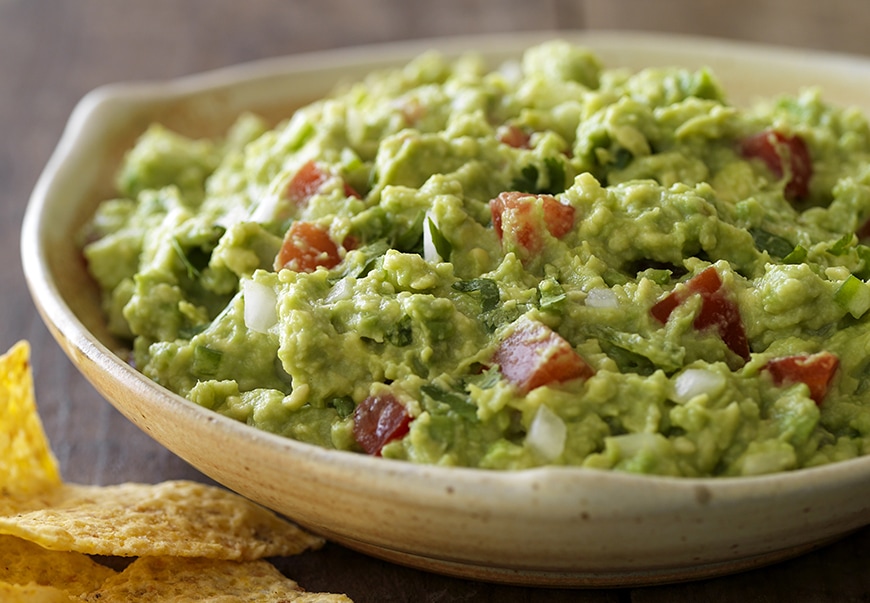 A true guacamole recipe handed down from generation to generation.
4
ripe, Fresh California Avocados, seeded and peeled
3
limes, juice only
2
medium tomatoes,

chopped

1
medium white onion,

chopped fine

1/4
tsp.
ground black pepper
1/2
tsp.
salt
2
cloves fresh garlic,

minced

1/8
tsp.
cumin
1/8
tsp.
cayenne pepper
1/8
tsp.
sugar
1
serrano chile,,

chopped fine

1
bunch cilantro,

chopped
Instructions
Place avocados in a bowl and mash with a fork.
Immediately mix in remaining ingredients; serve immediately.
Serve with fresh tortilla chips.
* Large avocados are recommended for this recipe. A large avocado averages about 8 ounces. If using smaller or larger size avocados adjust the quantity accordingly.